The UK Startup Funding Conference: 
Meet

Venture Capitalists

&

Funders
Spark new ideas & discover new resources
Save time & build valuable connections
Incredible networking opportunities
STARTUP Event
Surrey University
This event will present a platform for everyone to network and share ideas, opportunities, collaborations, funding options and anything one would wish to explore in an open forum as the future of funding and how the economy will usher in a new era in funding opportunities and challenges.
We will also provide info to help you pick the winners from insights gained through talking to hundreds of startups.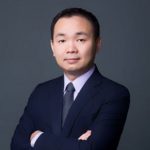 Professor Yu Xiong
Associate Dean International of the University of Surrey, Director of the University of Surrey Centre for innovation and commercialization, President of Magna Marta Island International Innovation Centre, and Chief Scientific Advisor of PIXIE.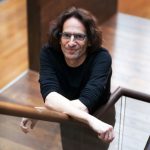 Anthony Rose
Co-founder and CEO at SeedLegals, a legaltech platform that lets startups and investors complete the legals needed to build, grow and fund their business, at a fraction of the cost of using a law firm. More than one in six of all early-stage funding rounds in the UK are now done on SeedLegals.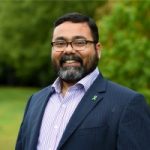 Professor Osama Khan
Pro-Vice-Chancellor, Education, at the University of Surrey, Guildford, UK. He is the strategic lead for the University's education agenda providing talented and motivated students from all backgrounds with an outstanding education that is inclusive, research-informed, technologically enhanced and professionally enriched with industry partnerships.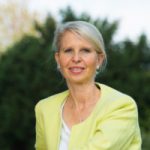 Professor Susan Lanham-New
Head, Nutrition Sciences Department at University of Surrey. I am Professor of Human Nutrition and have been Head of the Nutritional Sciences Department at the University of Surrey since 2011. I led a successful application for the 2017/2018 Queen's Anniversary Prize (QAP) for Further & Higher Education which was presented by HRH Prince Charles and HRH The Duchess of Cornwall at the QAP ceremony in February 2018.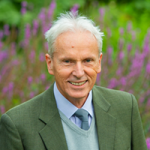 Professor Josef Kittler
I have been a Research Assistant in the Engineering Department of Cambridge University (1973--75), SERC Research Fellow at the University of Southampton (1975-77), Royal Society European Research Fellow, Ecole Nationale Superieure des Telecommuninations, Paris (1977--78), IBM Research Fellow, Balliol College, Oxford (1978--80), Principal Research Associate, SERC Rutherford Appleton Laboratory (1980--84) and Principal Scientific Officer, SERC Rutherford Appleton Laboratory (1985).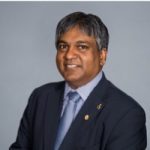 Professor S. Ravi P. Silva
Ravi Silva is a Distinguished Professor and the Director of the Advanced Technology Institute (ATI) at the University of Surrey. He also Heads the Nano-Electronics Centre (NEC), which is an interdisciplinary research activity. The ATI has over 160 active researchers working on multidiscipline programmes with the NEC being a major research group within the institute.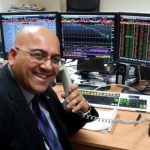 Balbir Judge
Founder/ Venture Capitalist/Innovative Disruptor/ Early Stage Investor / Work with Venture & Mutual Funds. CEO of Startupfunding.com. Managed a range of financial services operations from client funds to managing dealer desks generating in excess of 200 million revenue commission.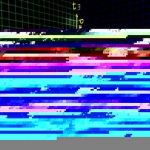 Adam Rosenfeld
Providing disruptive solutions in banking, mental health, Insurance with bridges to the metaverse. Current project "Metamemories" - How Stories shape the world around us. Discussing NFT space.
Rick Frost Mccalla
Creative director of Metamemories. and CEO @ Frosted Ice Inc, Video Director, Youth mentor, fashion Designer, Entrepreneur, Charity Founder.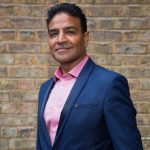 Rakesh Dua
CEO of DUA Accountancy & Business Consultancy. Established for 30 years they have supported many Business Start-Ups and seen many different economic situations that existed. What he brings is Expertise, Experience and Energy… with stories of what went wrong and what went right!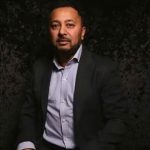 Amjad Suleman
Chairman of Impetus Ventures, VP of Asia Business Council, Co-founder of MEEK and Co founder of Letslocalise.co.uk .Our specialities are large real estate projects, Large scale Investments, Energy Projects including producing Oil & Gas projects and Alternative Energy, Mining, Manufacturing, and select Startups.
Nick Andrews
Co-founder of Blue Green World, a company that brings a unique Natural Asset paradigm that is aligned with the COP26 Private Finance Strategy; the $100 billion / year climate finance objective and a number of SDGs. International Director of MPAC Group of Companies and Cofounder of Supermoney Ltd.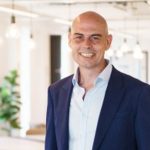 Adam Shaw
The Heart Guy. The founder of Badger Business Network. Experienced business coach and specialist in developing start ups to seeding round companies. Helping to develop new projects in the blockchain space and NFT's. Helped to source companies for Tec incubators. Help companies to achieve outstanding business goals.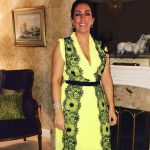 Annette White
Chief Operating Officer of One & Done. A leading tech development company building global 'Digital Experiences' in APPs and platforms for businesses, membership bodies and communities. Also Founder - Osprey UK Associates consulting for UHNWI, entrepreneurs, businesses with over 30 years of Strategic Marketing and Operational expertise.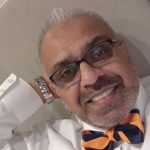 Christian Kumar
Christian Kumar has had career spanning over 30 years in corporate finance, investment banking and wealth management. Christian has created a "demand based" deployment model that allows rapid commercialisation of ideas, a method of valuation and funding to motivate the stakeholders whilst minimizing risks to the investors.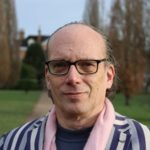 Marc Jarrett
Professional networker who operates more than 250 WhatsApp groups to facilitate virtual networking. These cover a wide range of industries and business subjects. He has been extolling the virtues of networking this way long before the pandemic. He also networks for people who do not enjoy networking, or simply do not have the time.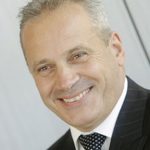 Steve Kemp
Partner at ID Fund- Entrepreneurial leader and Executive Board member delivering outstanding business growth and shareholder return through improved operational efficiencies in conjunction with business development, sales strategies and M&A. Experienced in Pharmaceuticals, Renewables and Engineering.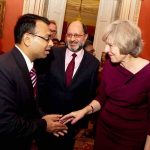 Ajay Agrawal
Ajay Agrawal is a partner and founder of Rel Integral Accounting and Auditing limited, a boutique chartered certified accountants, auditors, and business advisors firm. He has more than 20 years of experience and is currently serving a large number of clients ranging from small to medium to large corporates including startups.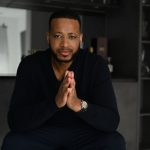 Leroy Lawrence
Leroy Lawrence is accomplished entrepreneur who was a career stockbroker and MD. Currently CEO of Quadron Capital, a Hedge Fund Advisor and passionately focused the start-up, 'Pigeepost.com – "The Homing Pigeon'. https://pigeepost.com/ The App allows tourists to send their shopping home directly from the shops and street markets they visit. .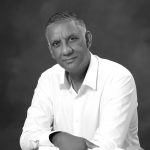 Sesh Sukhdeo
Founder of One & Done - A Global Business Services and Experiences Company. Renown collaboration, partnerships and strategic alliances growth expert, driving value creation and innovation, development of cross-functional management globally.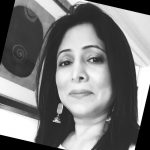 Divya Garg
Founder and CIO, www.letslocalise.co.uk. On a mission to help 1 billion children across the globe by bringing schools and local community closer using the power of a digital platform.
Una Liu
Una-Media .com. We are a MULTIMEDIA company based in London. We specialize in creating FRESH influencer profiling, and build their account to go viral. We are currently working with various social media platforms as well and helping those who need opening livestream shops. Would you JOIN as our INFLUENCER? See you soon!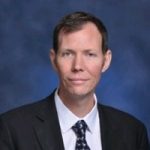 Ben Crabb
Experienced financial and business manager. I have taken on roles that range from assisting retail clients to discover and then meet their future financial goals to tackling and turning around the strategy of a multi-national organisation to make profit from unprofitable areas of their business, while coordinating a media campaign through online, printed material and nationally broadcast news and press releases. .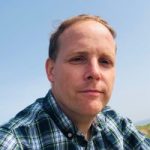 Angus Lancaster
We are the original celebrity video messaging platform anywhere in the world working with hundreds of celebrities since 2012 recording tens of thousands of personal video messages for fans, weddings, birthdays, engagements and much more. Celebrities get paid instantly for recording video messages for fans at any price the choose, as and when it's convenient for them from their computer or smartphone to connect with fans in a fun way, monetise their social media or to raise money for charities. Fans request and receive personal video messages from celebrities which they can keep and enjoy forever.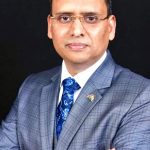 Ambrish Agarwal
Founder & CEO of the Esteema Capital Partner, which is specialised in the Structured Financial & Business Advisory, Financing, Fund Raising, Joint Venture & investment Solution for the Real Estate, Businesses, Start-up, VC, Corporate and Infrastructure projects in the UK & Globally. Please get in touch with us for more detail Http://esteemacapital.com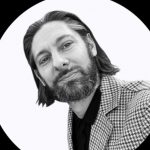 Ben Appleby
Web 3.0 (dapp / blockchain) Designer & Researcher at Elliptic | Founder & CEO at The Cake. I have over 17yrs experience in interactive design, service design, user experience, digital strategy, and user research. I've worked with AR, apps, websites, wearables, intranets, kiosks, and DOOH. I've also designed and built several large commercial-grade drones. My client list includes Apple, Shell, Ford, Sony, MTV, Barclays, EY, Standard Chartered, E.on, Disney, Paramount, Diageo and Boots. I've worked with clients directly and also for some of the most respected agencies in the world including Ogilvy, BBH, Engine, VCCP, and Dentsu.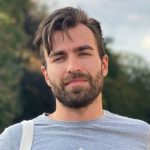 Francesco Perticarari
I built Silicon Roundabout into the largest Tech meetup community in Europe (15,000 engineers, founders and startup operators), with the mission of developing tech entrepreneurship and innovation through business connections, recruitment support activities, and venture capital. Now I'm Managing Partner @ Silicon Roundabout Ventures - Deep Tech & Big Data Seed Investor If you'd like to pitch me a pre-seed/seed UK startup or if you'd like to invest in our fund as an LP, I run a blog on tech, startups and VC on the Silicon Roundabout community site .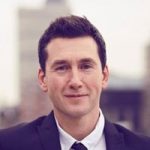 Dr Will Lovegrove
Director of Innovation Strategy at University Of Surrey. The jointly lead of University of Surrey's Innovation Strategy Directorate, with a special focus on Technology Transfer and Industry Partnerships. Dr Will Lovegrove supports and guide the strategic aspects of University knowledge exchange in its widest sense, intellectual property capture, exploiting University research/expertise to generate income & impact via licensing technology and creating spin-out companies, and stewardship of the University's strategic partnerships and collaborations.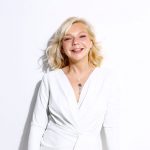 Maria Tukhas
Founder of Lucky Panthers NFT Metaverse project. She is an NFT advisor and collector and is actively engaged with individuals and organizations across Metaverse, DeFi and Gaming.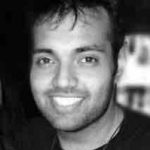 Amardeep Singh
Amardeep Singh -Co-Founder, Financial Technology, Biotechnology, AR Automation, Edtech, Autonomous Systems and Quantum Machine Learning. Experienced Strategy and Transformation Machine Learning strategist with a demonstrated history of working in management consulting, healthcare, corporate sustainability and responsibility, financial services, construction and technology.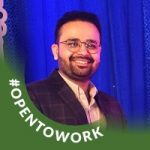 Sunny Panchal
NFT / NFT Marketeer / Helping Creators jump into NFT Space / Blockchain outsourcing advisor / Growth Hacker. Experienced Managing Director with a demonstrated history of working in the Marketing & Advertising industry.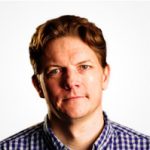 Rob Milnes
CEO at viO HealthTech dynamic international business leader, expert in financing and bringing ground-breaking technology to market. Specialties: product innovation, strategic planning, international sales, marketing, M&A, manufacturing, venture and angel funding.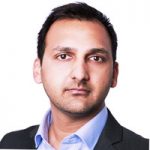 Maysam Rizvi
Maysam is the Founder & CEO of ELIFINTY With numerous roles leading enterprise teams and initiatives at some of the world's biggest financial institutions, plus multiple award wins to boot, Elifinty Founder & CEO Maysam has consistently driven innovation and change throughout two decades in banking.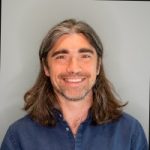 Jacob Ayres-Thomson
Top 50 UK Data Leader, Top 5 UK AI Influencer, Founder@3AI. 3AI is a machine learning company dedicated to building the world's most advanced and usable AI for investment professionals, founded by an award-winning data science team.3AI is enhancing investor decision making with big data predictions and insights, enabling better judgement and results.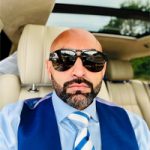 Guv Kang
Founder & investor for Bricktrade an asset tokenisation platform. Over 20years experience as a property professional and business owner with an established history of working in the real estate industry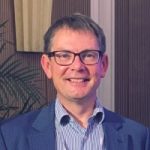 Andrew Muir
Investment Director of Future Planet Capital is the world's foremost global innovation investment platform. Through a unique series of partnerships with top-tier innovation ecosystems in Europe Asia and the U.S., the firm possesses an unrivalled level of access to high growth technology and life science firms.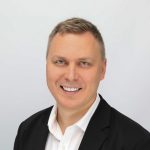 Kirill Mishanin
Co-Founder at Infodriver Capital asset management fund and blockchain consulting company. Liquidity Partner Acquisition Director at Smart Contract Solutions UK. 10 years in sales and marketing in HiTech companies, 5 years of business development in the blockchain industry. Former Lenovo, Hewlett-Packard, Buffalo Technologies business development manager in the CIS region.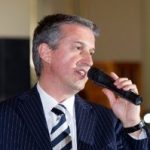 Giampaolo Parigi
A multi-lingual deal-maker with a penchant for thinking out-of-the-box. 30 years in the industry leading single-family office, investment and private banks, VC and PE firms in the USA and Europe spearheading innovation and challenging conventional wisdom. Travelled to over 120 countries and closed deals in over 75 of them in 5 continents. Lives between the US and Europe. Believes one resumè only loosely correlates with the job at h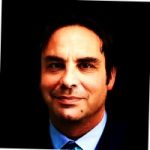 Cedric Torossian
Cedric is a serial entrepreneur, fund and startup adviser specialising in ESG, digital economy, innovation, data analysis and strategy. Cedric has a broad range of experience in growing startups, having been a founder, non-exec board member, adviser and mentor. Over 15 years of experience as an analyst for Wall Street investors working on investment strategies and performance projections of top listed retail, consumer, and media companies, such as Carrefour, Ralph Lauren, Apple, Google, Facebook, Twitter and Snapchat. Has a proven track record of delivering strategic recommendations in fast moving and disrupted digital sectors, both for small businesses and listed corporations.
Tatiana Bostskina
A lawyer with 7+ years of extensive experience in financial regulation, corporate and commercial law across different jurisdictions helping startups and established businesses to navigate through complex regulatory changes and challenges introduced by cutting-edge technologies (blockchain, artificial intelligence, big data).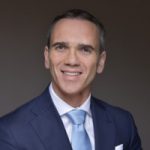 Massimiliano Sulpizi
EquityMatch.co is the latest venture, a must to go for any entrepreneur searching for funds, tips and knowledge. Massimiliano is an avid venture capitalist, merchant banker, entrepreneur and executive. Mr. Sulpizi is the creator of EquityMatch.co and CEO and Founder of HSMI, where he has advised clients in finance, energy, infrastructure, fashion, real estate, high-tech etc, with fundraising over €100M.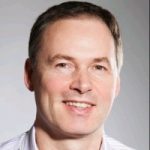 Paul Grant
I am an experienced entrepreneur who founded a London-based company through private equity and debt finance. The company offered London-wide catering to the corporate and retail markets. I have since been involved in building a network of over 500 business angels at Capital Partners Private Equity Ltd. and more recently at BA Capital Ltd, while assisting young businesses with fundraising and coaching. I am the founder of The Funding Game which offers practical guidance, support and networking opportunities for entrepreneurs seeking capital for early-stage and growing ventures.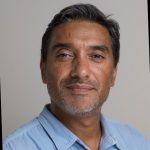 Nrinder Singh
Actively invest and support companies that are pioneering with disruption technologies and innovative processes. Invest & work with companies across multiple sectors including MedTech, Property, FinTech, and Renewable Energy. Also advise a number of regional investment panels as well as helping companies prepare & raise investment through other private equity funds. Also focus on creating partnerships where value can be created through a combination of capital & specialist expertise from the 'Consilience Ventures' expert network. This is an innovative, data-driven and token-based investment community built solely to encourage and stimulate rapid growth for Seed to Series A start-ups.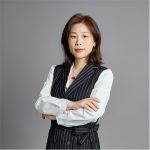 April Zhang
Co Founder of UKIIC Accelerator The UK International Innovation Centre (UKIIC) launched the "One-stop Service for Chinese Enterprises Going Abroad" For enterprises to develop and progress, it is far from enough to rely solely on self-sales in their own country. Only by going abroad can the interests of the enterprise be maximized. In order to help solve the problem of Chinese companies staying at home and lack of international competitiveness, Chinese companies have international scientific research and market functions. The "One-Stop Service for Chinese Enterprises Going Abroad" launched by the UK International Innovation Centre (UKIIC) aims to assist Chinese companies in setting up, operating, investing and developing in the UK, making it easier for Chinese companies to go abroad and helping to start a business. The Chinese corporate brand enhances the corporate influence in the international market.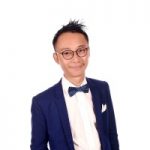 Peter Tsang
Peter specialise in international investment strategy, portfolio management and banking. Additionally, Peter has extensive experience in navigating layered legal issues surrounding trust structuring, venture capital and private equity matters. In 2016, Peter combined business savvy with my financial capabilities and co-founded a private investment company Swiss Global Wealth Management AG. It has since become a thriving enterprise with 40 employees and two families who are based in Greater China. Peter personally manage their combined investment portfolio and grew it from USD100M to USD600M within five years. Peter is managing partner and chief investment officer at Checkerboard Ventures Limited, which is invested in expanding the foothold of authentic Scottish whisky in Europe. Currently, they have acquired 200+ rare whisky casks and have stored them at the famed Craigton Warehouse. Valuation is at GBP5M and growing. Peter is also -Vice President/ Principal, Investments- PIN Venture Catalysts Ltd-JPIN Venture Catalysts Ltd (JPIN VCATS) work with a group of Super Angels, renowned Family Offices, Institutional and Sovereign Investors from the UK, India, Europe, Africa and the Middle East aiming to drive forward the development of the world's largest investment corridor.
Clive Bonny
Since 1990 supporting business continuity. Projects improve private equity fundraising for entrepreneurs, assessing Intellectual property. Experience covers public and private sectors. Our independent consortia partners bring extra specialist skills and knowledge which add significant cost-effective value to our joint delivery of client projects. Our professional associations are wide-ranging and which help partners and clients to develop new business across multiple sectors with my personal introductions. We facilitate grant funded support for small to medium enterprises for sustainable business continuity and innovation Member of the UK Business Angels Association, providing Check-Invest advice on crowdfunding and risk mitigation for investors and fund-raisers. Assist in pitching and introductions to angel investors Certified Management Consultant by the Institute of Consulting www.iconsulting.org.uk, working to internationally approved quality standards.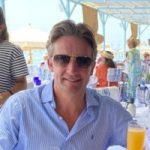 Elliot Hall
Founder & CEO of Zapaygo. At Zapaygo we aim to lead our chosen markets in providing mobile ordering solutions. Innovating the ordering, serving, and payment experience for operators and consumers alike. To invest in Zapaygo please email [email protected] Zapaygo provides remote pre-ordering and in-venue ordering solutions to businesses of many types and all sizes. It has the potential to transform the trading performance of its clients and is loved by users for its simplicity and convenience. It is a market simplifier that will reduce users needs for multiple payment apps. Zapaygo streamlines transactions. It takes the user's order, processes the payment, and pays the merchant. It eliminates the need for users and staff to handle menus, money, or card payment machines. It reduces queueing and saves time by providing a quicker, more efficient customer experience. Users can simply order ahead, pay in advance and collect orders when ready, reducing dwell time in crowded spaces.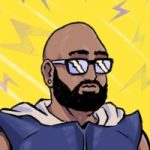 Ali Datoo
Corporate Comics tells your brands story's through comics. We are using a tried and tested content method and applying it in a new and exciting way: through business communications. Ali Datoo MSc is the strategic director of Corporate Comics, and is responsible for the direction of the company through it's services. Starting with stickers and conference features, we explored demand in customer retention through world building and collectibles as well as creating some of the most engaging internal communications companies have ever had! Our main focus now is building personal avatars to be used as pfps and long form marketing content through our hero academy, creating comics for brands to tell their stories and collaborating with other exciting companies.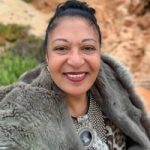 Nazma Sylvia Nielsen
I love to work in the building industry. I am known for buying redesigning and remodeling old for new often working from ground to finish. Nothing is a challenge without solutions .Passion for Environment and nature . I have built up multi million property portfolio internationally.
Shane Ambridge
Serial entrepreneur who has started and grown a number of property and technology businesses over the last 25 years. An example is Barefruit, a web software services company with £2 million invested. Barefruit has been established for 10 years, Barefruit now has in excess of 50 million Broadbrand users Inventor with granted internet patents, Specializing in internet related concepts, fundraising for internet startups, Deep understanding of how the Internet works at a infrastructure level, Started affiliate marketing back in 1998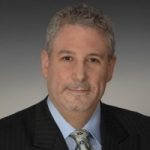 John Popolizio
JP is Co-founder and CEO of Sovy Trust Solutions Limited, delivering Compliance as a Service, DPO as a Service, EU & UK Regulatory Representation, Global Whistleblowing Disclosure & Case Management for all-sized businesses globally, with a suite of compliance solutions covering data privacy, conduct, anti-fraud and supply-chain regulations. Be a Sovy alliance partner and we'll take great care of your clients! JP serves as Nippon Express Group's EMEA and UK Data Protection Officer.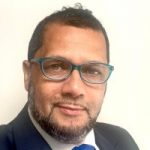 Peter Jonas
Peter Jonas has created an extensive network of sophisticated investors over the past three decades. As a creative entrepreneur, he has received numerous awards and accolades internationally for his work with arts, charity and business leaders. He has been seen connecting comfortably in the Royal Box at Wimbledon as well as in the company of street kids around the world doing community projects. His creative pursuits and personal approach to developing significant and sustainable financial opportunities for several organisations and investors are what is at the forefront of his 'Renaissance mindset'. His focus with us at Red Ribbon Asset Management is to augment the strength of our burgeoning investment portfolio by introducing key players from his network as well as other sophisticated investors to enjoy the fruits of above-market returns. With a range of asset class facets to offer, this will suit Peter Jonas' synergistic and strategic partners to create and grow the asset portfolios and wealth responsibly.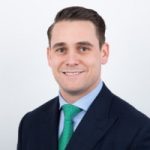 Steve Jacob
Co-Founder & CEO at Fabrik Property Group | Property Investor | Entrepreneur at Fabrik Property Group .The team here at Fabrik Invest have grown exponentially to date and we have just had a record month of sales in September with a total gross sales value of £5 million in sales, and a total of £40 million gross sales value since the start of the year. I am extremely proud of my team and their hard work and determination, to see how fast we have grown as company even during the midst of a pandemic.
Paul Nash
Things To Do In, (your local online business advertising directory) we are passionate about helping all businesses get found online and for a price that is affordable to all businesses no matter how small or new. It brings us great pleasure to see a new start up get their business found online in a very short time scale. Helping so many businesses for so little brings us much joy and satisfaction. I have been involved in marketing, promotion and advertising for the past 26 years in one way or another. For the past 6 years I'm talking about literally 7 days a week 12 hours a day. I have run businesses in the USA and the UK. Some of these businesses include a home rental business in Florida, a cleaning company in Orlando, an American classic car hire company in the UK, a children's zoo in a unique Martello Tower on Clacton sea front. I now own the most satisfying business of all, an online business directory. I have put all of my knowledge and experience into helping all types of businesses with their online presence.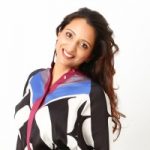 Preet Dev
Has an MBA and now specialises in SDC ( Sustainable Development Consilium) by focusing on entrepreneur mentorship that helps businesses, organizations and entrepreneurs better understand the links between achieving a 'sustainable' businesses by guiding them to reach their highest potential at a multi-dimensional level. Through the Sustainable Development Consilium she provides 'sustainable humanity' advice and support on the basis of highest spiritual values which, she imparts from her unique perspective as a 21st century 'enlightened business woman.'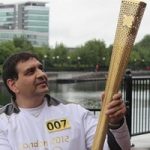 Prof. Mak Sharma
In Oct 2019, I was delighted to be invited to take on a brand new role as Director of Enterprise & Innovation. I now work across the Faculty (and University) leading, managing, writing and building partnerships for Computing related funding bids. I still teach networking and I am still seconded for a day a week supporting the regions 5G initiatives. After a successful 5 years as HoS, in Sept 2015, I was appointed to lead the Cloud Computing Centre which includes Networking. As of 1st Aug 2017, I have been appointed as Professor in Computer Science Education.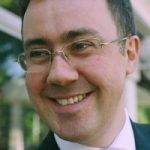 Jeff Moores
Partner at CQRS LIMITED (bringing opportunities to HNW, Family Offices and VCFs) .An experienced Director and Adviser of 26 years standing. Directly held positions as Managing Director, Operations Director; and Compliance Director. Over eight years Non Executive Director and Board Advisory experience, in variety of fields including: Asset Management and Corporate Finance, Venture Finance, Retail, and Recruitment.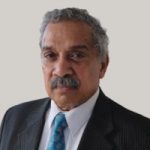 Prabhakar Kaza
CEO, Hamilton Reserve Bank, Former CEO, State Bank of India (London).HRB (formerly NIBT) ilicenced by the Regulators in Feb 2019.Nevis is a scenic island near Central America.The Bank offers Private and Commercial/Corporate Banking.It is also a Marketing agent for St.Kitts & Nevis Citizenship by Investment Programe which offers Visa-free/Visa On Arrival for over 150 countries in the World.The bank also offers other services for formation of Companies,Trusts and also acts as Escrow Agent.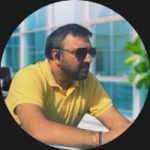 Arjan Bhardwaj
Currently focused on developing digital banking for the business sector, alongside eco-systems addressing challenges within the cryptocurrency sector through seamless integration and consolidation of subsystems to function as one. 12 years of merchant banking experience building and developing infrastructure products for UBS and Morgan Stanley has given me a strong understanding of the international money markets and processes surrounding financial matters. Operational director for DCK Construction Ltd, which is one of the largest sub-contractors within the construction industry in London with over 250 staff.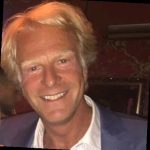 Tim Ward
Co-founder & CEO, eINS.tech AG.Business leader and innovator working in the financial services and technology sectors. Expert in developing game changing vision/strategy and in identifying the best use of technology to drive meaningful change and increased value. With a reputation for getting things done, I only take CEO roles with a mandate of significant change - typically such roles will be from 6 months to 3 years in duration.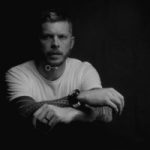 Alan Blake
Embarking on something different - building and investing into blockchain/Crypto projects.
Lee Erswell
Co-Founder Swapsicle dex . Back ground of electrical engineering.
Incubators and accelerators of business will be attending.
There is over 100 different funding sources presenting to start ups and established business.
Mingle & Network with peers in the
funding community!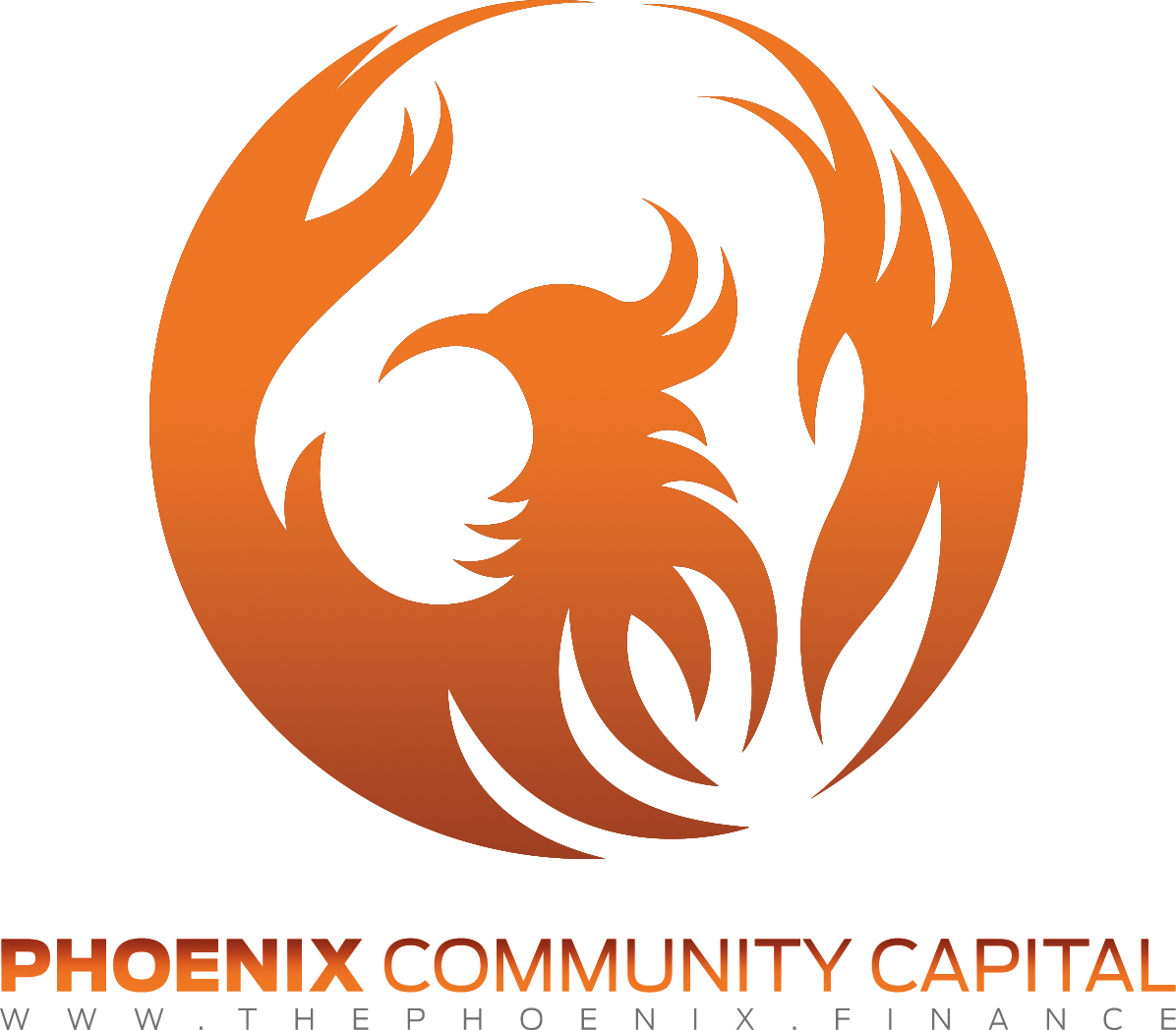 Creating the worlds first community backed crypto asset management fund. Phoenix Community Capital works for its investors by leveraging combined investment capital which elevates into investment options that are not available to the average investor. Twitter: https://twitter.com/phoenix_fi Discord: https://discord.com/invite/TnFyAYekbv

Swapsicle DEX It will be going cross chain by May to the ETH and BSC network, including the fire token. Twitter: https://twitter.com/SwapsicIeDEXDiscord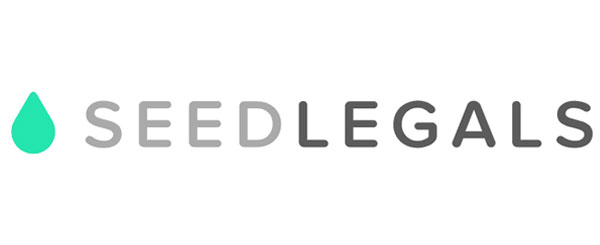 Legaltech platform that lets startups and investors complete the legals needed to build, grow and fund their business, at a fraction of the cost of using a law firm. More than one in six of all early-stage funding rounds in the UK are now done on SeedLegals. SeedLegals was founded by serial entrepreneur Anthony Rose and serial angel investor Laurent Laffy who met at a party in Rome. They'd both had enough of paying insane amounts of money to lawyers for the same legal documents at every funding round, and funding rounds taking months to negotiate and close. They decided to change it. Fast forward 6 months and SeedLegals launched as the world's first platform that lets founders and investors easily create, negotiate and sign all the legal agreements they need to do a funding round. In less than 3 years, SeedLegals is now the largest closer of funding rounds in the UK.

At Sovy, we are dedicated to simplifying business compliance for Micro and Small to Mid-Sized Enterprises (MSMEs) globally.MSMEs doing business locally can be subject to international regulations, such as the GDPR.Increasingly, MSMEs are serving customers around the world and are part of global supply-chain networks. Those global activities subject businesses to international and local-market regulations. These can be complex, confusing and costly. At Sovy, we want to make compliance simple and affordable for every business. We believe that getting compliance right should not be expensive.The Sovy Compliance HubSM is the one-stop-shop for a full suite of affordable compliance solutions, offered by subscription and available in local language.Sovy's team has a long history of hands-on regulatory experience. We have taken what has worked for large enterprises and created the practical approaches, tools and solutions for MSMEs. Sign up with Sovy, simplify your compliance burden and focus your energy on your business.